WE THINK YOU'LL LIKE WORKING HERE!
There's a lot to love about working with us. Self-motivated people thrive in our energetic creative atmosphere, because their idea could be the next great innovation. We're always looking for enterprising employees, contact us today!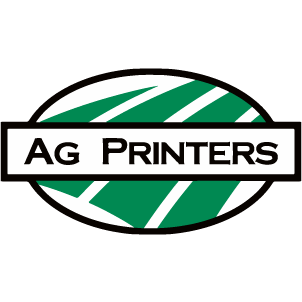 Ag Printers is the one-stop shop for 100% compliant marketing and labeling for their ag industry clients.
The company is an example of a business that took advantage of what SDI Innovations had to offer … and grew exponentially. In fact, they're positioned for continued rapid growth and we're proud to be part of the journey.
Are you ready to be part of theirs?
---
AG PRINTERS PRODUCTION AND DESIGN MANAGER
Lafayette, IN
Ag Printers is a fast-growing company that, as you may have guessed, is immersed in the ag industry. We're the detail people for our customers, and we're heavily relied on as experts. If you're into details and following guidelines, this is a place you'll thrive. If you can do it with a smile on your face day in and day out, you're perfect!
As Production and Design Manager, you will oversee the production department and ensure all jobs are handled correctly and in a timely manner. This includes ensuring correct specs, good design, quality printing, meeting delivery dates and handling any problems. You'll also need to stay on top of compliance regulations by communicating with trait providers, and translating the information to the rest of the team.
A lot goes on in our production process, and that's where you come in to ensure everything runs smoothly. Examples would be developing quality control processes, or working with sales, customer service and digital support to improve production workflows. In addition, developing project estimates, maintaining vendor relations, and managing design resources are some of the things you'll do day-to-day.
If you think you've got what it takes, send that resume on over! We're the company that will push you to be your best and teach you amazing things. You'll no doubt appreciate our casual-dress environment, endless free snacks, outdoor patio and indoor workout facility, as well as our company lunches and holiday parties. We look forward to hearing from you!